"I just received a sheepskin rug for a gift but what do I do with it?"
Wow. There are so many different ways you can use a single pelt sheepskin rug, besides using it as a rug. Which of course is the obvious. But I know that sometimes it doesn't make sense to use your gorgeous new plushy gift as something to step on. For instance if you have messy pets or children that frequent the room. I can understand that placing it on the floor may not make sense.
But if you've ever owned a wool rug, you know how tough they are. Wool wears like iron and truly the little single pelt rugs are easy to shake out or vacuum to clean. But I get it, putting something that pretty on a floor where Brutus and Fluffy walk and track in heaven-only-knows from the outside, makes you cringe a little.
So, here are 10 other ways to use your gorgeous new rug and keep it in new condition longer and still be able to enjoy it's plushy softness.
Drape your sheepskin rug over a hard chair to soften the feel. Great for hard dining room chairs.
Drape your sheepskin rug over a couch or a stuffed chair for the best seat in the house
Use as a bath mat in the guest bath

Drape over foot stool to create a new pop of color or texture

Makes great snow! Use in Holiday decorating as a table runner or centerpiece for a dramatic presentation or as a Christmas tree skirt.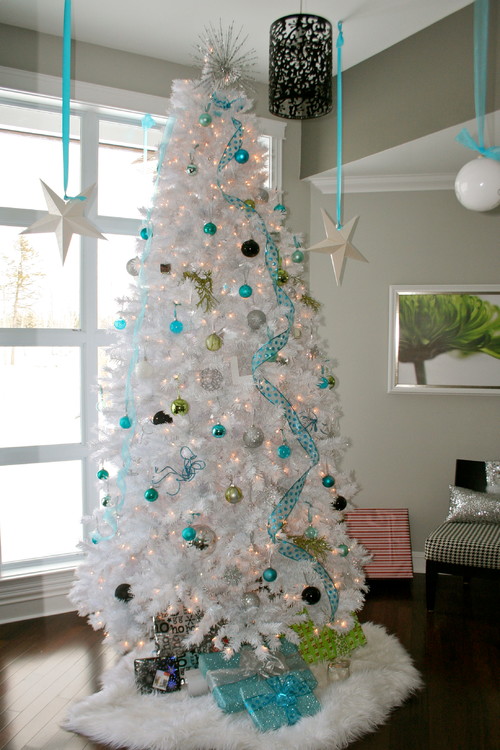 Photo opts for your baby – you know we all have these


Shorn Infant Care Lambskin Rug for Baby by Fibre by AUSKIN
Fold or roll to form a pillow. Easily cut to the shape you need.

Overlay – Bed warmer when it's cold. Helps keep your feet warm in winter.

Underlay – Bed Pad to keep cool. Use it under your bottom sheet, on top of your mattress, for cooling relief from a foam mattress topper.

Use it as a rug! Wool is resistant to soil and is a lot tougher than you think. If you're concerned about damaging it, use it in a less traveled area or under the coffee table. Your rug was meant to be used on the floor. Enjoy it!


Single Pelt Sheepskin Rug in Ivory by Fibre by AUSKIN
Ultimate Sheepskin carries a wide variety of sheepskin rugs in tons of colors and multiples. Get yours here!