IT'S ALL ABOUT YOU
We are here to help.
Good customer service is all about bringing customers back. And about sending them away happy – happy enough to pass positive feedback about your business along to others, who may then try the product or service you offer for themselves and in their turn become repeat customers.
This is what Ultimate Sheepskin LLC is about. Great sheepskin products with exceptional customer service.
We invite you to contact us or view our service policies and learn a bit more about what Ultimate Sheepskin's products can do for you and your family.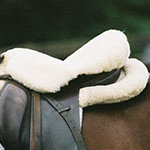 Thank you!!!!!! The half pad is exactly as described and even softer than I imagined. My granddaughter is going to love it. It arrived earlier than anticipated. I appreciated that because her birthday is Sunday so I will be able to give it to her then. Again, thank you for the fantastic service and a great product!!!!!!!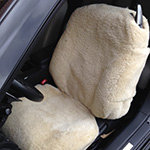 Thank you, Vera, for helping me get this order right. Also, thank you, David, for installing the seat cover for me. I love it, and it is so comfortable. Blessings to all of you and what you do in making beautiful seat covers and more to help enhance our lives with comfort and joy.
Blessings to you all!

I just wanted to let you know how much I love my mittens I got in the mail today. These are the nicest and warmest gloves I've ever owned and I'm even more thrilled that their made in the USA.  Keep up the great work!
All the brands you've come to trust